The master braids class was taught by Corinna Hernandez, owner of Pony Education and Sabrina Michals owner of Bowry. This class was originally written by Sabrina Michals for Bumble and Bumble. I have been wanting to take this class for the last two years and flying to New York has not worked out with timing. Although I love it there and can't wait to go back and visit. When I saw the class was going to be taught in Sacramento, I knew I had to attend. We started with Corinna and Sabrina showing us looks on four different models. There were so many awesome looks that I can't wait to try on my clients. Our models were provided and our task was to do one look that they taught us as well as choosing a look of our own. Being the very indecisive person I am, I had so many ideas and things I wanted to try. One of the braids I tried was the infinity on the scalp braid that I probably took out and redid about 10 times. It was so hard! I will have to keep practicing it until I'm good at it. I am pretty comfortable doing french braids and dutch braids and I also learned a couple new tricks on how to connect them as well as my positioning.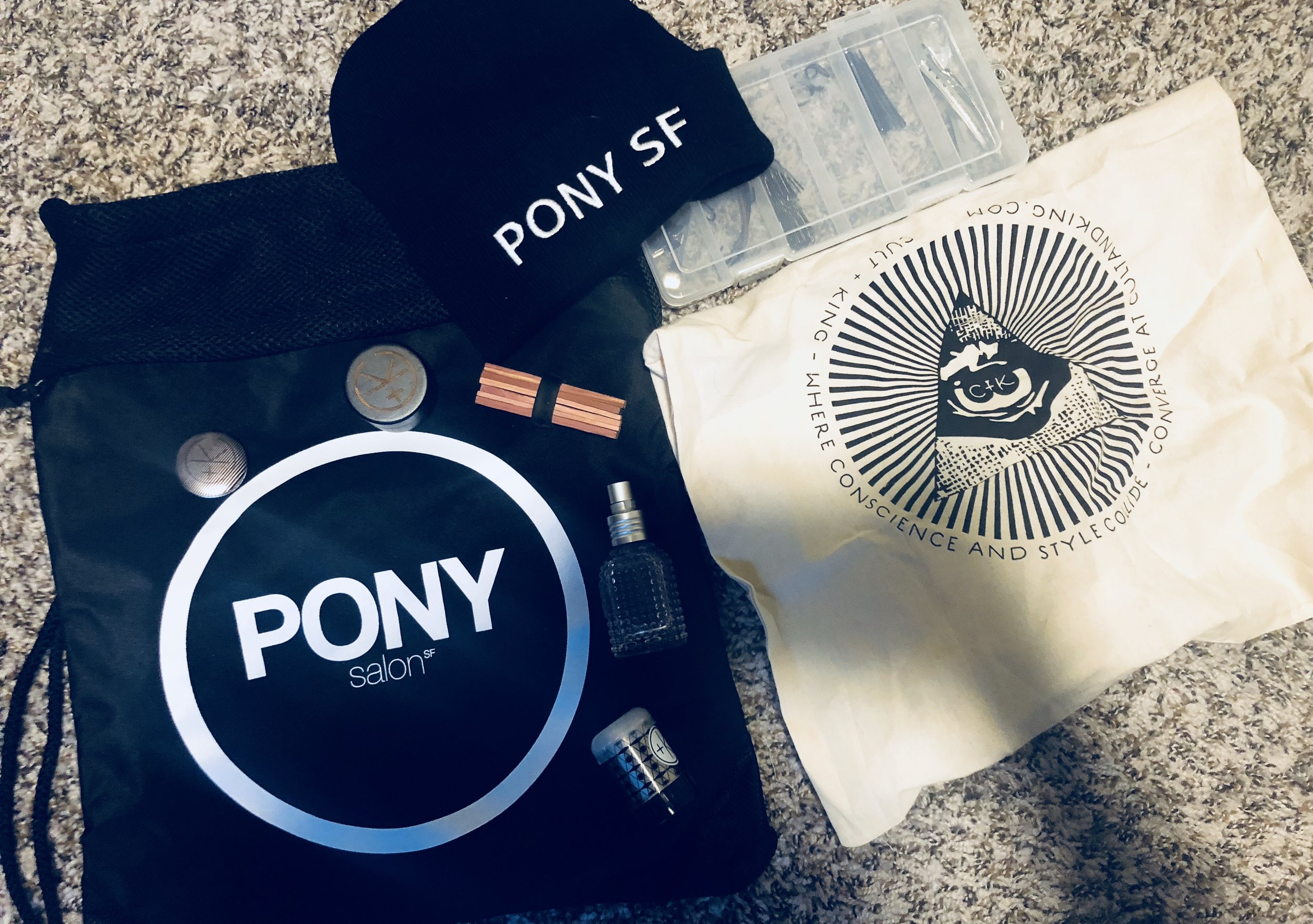 The look I ended up doing on my model was two laced crown braids. The only product used in her hair were the Bumble and Bumble Tonic and a little Thickening Spray. I loved the highlights she has in her hair and this style was perfect for the color to peek through. I loved that this look can be wrapped all the way around the head doing one braid and it is easily customized for each person. This look is perfect for when your hair is dirty and you need a quick style.
Our swag bags were filled with some Cult + King product. I can't wait to try them and the cutest Bag I plan on using for hiking.
Overall, I was really happy I was able to take this class and recommend it to anybody if they have the chance. I can't wait to try all the new tricks I learned! I hope all of my clients will let me style them out with some fun braids.